Located near Blackheath in the Blue Mountains National Park, New South Wales, Australia.
The rock hangs into the Grose Valley.
This spot is 2 hours drive west of Sydney & then an hours walk to this site (quicker if you have a mountain bike).
The area is not fenced or well signposted. You need good hiking boots because of the steep surfaces & loose gravel. I wouldn't recommend taking children there.
At the end of Ridgewell Rd there is a car park & the walk takes you to Baltzer Lookout. The Rock is visible from the lookout but you need to climb down the cliff to get a good view.
The rock is much bigger than it appears here, but I wasn't game to get too close to the edge of the cliff.
In spring the walk becomes an avenue of wildflowers which I have shown below. At other times of the year there is not much to see on the way there.
Photographed with a Canon 400D, ISO 100, F10, Exposure 1/100 seconds.
Challenge Wins
Rugged Beauty challenge, Made by Nature group, Jan 2010
Australia challenge, Around The World group, March 2010.
National Parks of Australia October 2010 challenge.
Quality Art & Photography, Show Us The Beauty That Is Australia challenge, Dec 2010.
A Little Bit Country group, Best featured photo challenge, July 2011 (tied winner).
Curious ♦ Strange ♦ Unusual Rock Formations challenge in the First Things group, Aug 2011.
Destination Australia, What Starts With A 'H' challenge, June 2013.
Features
Blue Mountains of NSW, Oct 2008
National Parks of the World, June 2009
Your Country's Best, November 2009
Number 1 Artists of Redbubble, December 2009
Made By Nature, Jan 2010.
That One Great Shot, April 2010.
Postcard Style, July 2010.
All Parks, July 2010 & August 2010.
Art & Collectables Sales, August 2010.
Made By Nature, Oct 2010.
National Parks of Australia, Oct 2010.
Australian Travel Photography & Writing, Nov 2010.
A Little Bit Country, Dec 2010.
The Great Outdoors, Feb 2011.
Beautiful, Feb 2011.
Photographic Excellence – from the Outback to the Coast, April 2011.
Inspired Art, April 2011.
Featured for a Challenge, April 2011.
High Quality Images, May 2011.
Islands of the World, June 2011.
Australiana Challenges, July 2011.
Superbly Visual, Oct 2011.
Australia At Large, Dec 2011.
Sold, Feb 2012.
Focus On New South Wales, June 2012.
Zingers, Oct 2012.
Destination Australia, Jan 2013.
Destination Australia, June 2013.
Sold an 8″ × 12″ print of this photo to a work customer on Nov 9, 2011.
7466 views as of Mar 305, 2014 with 119 favouritings.
I have started to delete some of the older replies to comments to make it easier to get to the bottom of this page. I reply to all comments. Since this comment, Redbubble have changed the format so I needn't have bothered. Oh well.
Click below to buy the framed print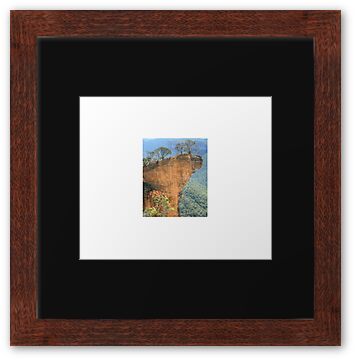 See also
Daredevils At Hanging Rock

Flowers you will see if you visit here in spring
Waratah


Dotted Sun Orchid


Nodding Blue Lily


Trigger plant