Another shot from this morning's venture to Terrace Falls, Hazelbrook in the Blue Mountains with fellow redbubbler donnnnny, to capture some water fall and running streams shots.
Camera Model Canon EOS 7D
Shooting Mode Bulb
Tv( Shutter Speed ) 39
Av( Aperture Value ) 11.0
Metering Mode Spot Metering
ISO Speed 100
Lens EF-S10-22mm f/3.5-4.5 USM
Focal Length 20.0 mm
Hoya ND4 & B+W CPL filters
Cropped from a portrait frame.
109 views as @ 20.06.11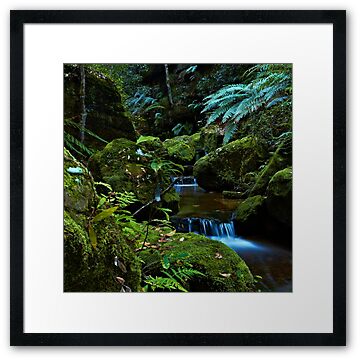 Featured The silky touch 9.4.11.