Rock shelf swamped in the morning's first light. Little Bay, NSW.
Camera Model Canon EOS 7D
Shooting Mode Manual Exposure
Tv( Shutter Speed ) 20
Av( Aperture Value ) 11.0
Metering Mode Spot Metering
ISO Speed 100
Lens EF-S10-22mm f/3.5-4.5 USM
Focal Length 12.0 mm
Cokin ND4 & GND8 filters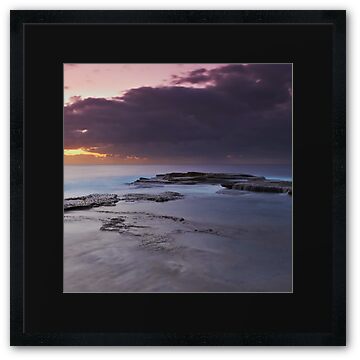 Featured in The Silky Touch 3/4/11.
Featured in The landscapes of our world 3/4/11.