Sushi with my dear friend Mansi who was feeding her treats. She's had this really condescending look on her face! This is just before she went off to bed in Mansi's arms. This is a picture of about five minutes later.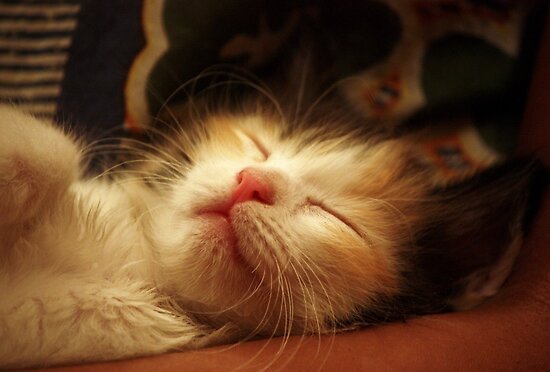 (you can see the same print on Mansi's top in the background)
Sushidoll is a little baby that we saved off the street when she was about 15 days old. The doctor didn't really think she had too much of a chance, because she was malnourished and we don't know how long she had been on the street without her mom's milk and her ears hadn't even opened out properly yet. But she survived! And the doctor said it was probably survived because girl babies have a higher chance of survival.
(which also happened with me and my mom because my mom miscarried two boys before she had me and my sister and 26 years ago, the doctors told her the same thing: that I probably survived even though mama was weak because I was a girl baby.. but thats a story for another time!)
Powerpuff!
Taken with my Canon 450D
Zoom Lens: 50mm to 250mm
ISO: 800