Ink on Smooth 180gsm Card A3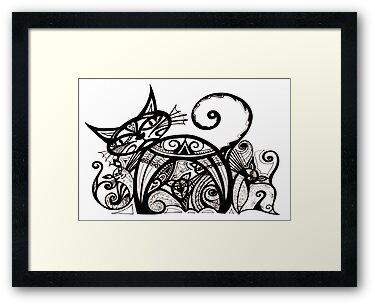 FEATURED in 'Feline Studio' September, 2010
FEATURED in 'Finks of Ink's' September, 2010
FEATURED in 'Paintings in Modern Times' October 2010
FEATURED in 'Art Universe' August, 2011
FEATURED in 'Pen & Ink Corner' August, 2011
FEATURED in 'Fantastic Mixed Class' September 2011
About two weeks after moving into our house (back in 2002), the previous owners huge male tabby turned up on our doorstep. Who would have thought that 'Puss' would turn out to be the most loving and loyal cat we have ever had, and is dearly missed after passing away about 18 months ago.
We acquired a box with four tiny kittens, eyes barely open, hungry and dehydrated. They had been dumped on the side of the road. I took them home to Derek, and we discussed for about 5 minutes what we would do with these little guys, both of us knowing that they would never leave our house LOL, as we'd already fallen in love with them.
They needed a lot of work as we fed them through a syringe and then with a spoon. They were so very tiny, all four could fit in an ice-cream container.
We were worried about how Puss would be with them, as this was his house and he was a very independant cat.
Our concerns were unfounded as we placed this box of tiny kittens on the ground and observed Puss. He came over to the box, sniffed each one, then started licking them……..and we never looked back. Puss was the most wonderful 'Foster Father' to these little guys, he'd bundle them up, clean them, fuss over them and curl up with all four to sleep.
It has been a real honour to witness this. Our kittens are now about 6 years old, and remind us of Puss every day.
Click Here to see a photo of Puss on by hubby's RB site.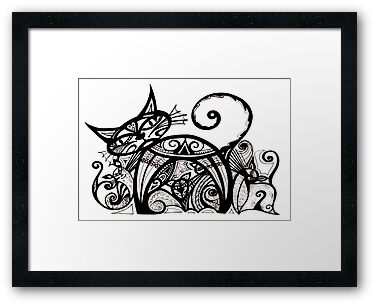 Views as at 22/09/11 -375
Favs as at 22/09/11 – 15