Pinterest has now allowed those of us who are trying to have our work removed from their site the option to add a STRIKE against those people who have pinned our work without our permission. You can also ask for All pins and repins to be removed without having to chase individual images.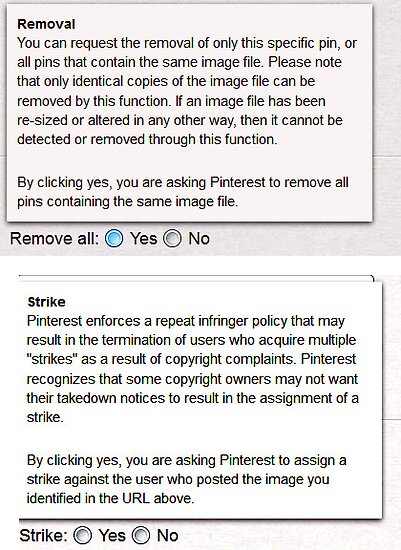 It seems they're finally realising that what they're doing is basically illegal….!?!
As mentioned on Creators against Pinterest the site is rapidly taking traffic from all the original creators of the works, and keeping them on the pinterest site.
If you make sure you check this box in Your account details you'll be making it VERY clear that you don't want your works pinned, because it activates the NOPIN option and gives a message to anyone trying to pin.