The workshops I've been taking part in have included etching and collagraphs, however, whilst I was waiting for the layers and layers of shellac to dry, we went on to mezzotint.
In times past mezzotints would be produced by marking the plate all over with a rocker, or similar, to make the entire surface pitted. Wim uses the rosin, in a fabulously quick way to add the texture, without the hard work. After cleaning, polishing and then sprinkling the plate with rosin, it's heated up to melt the rosin, and then placed into an acid bath to bite away the spaces. The resultant plate is very rough with a fine grain. The image is then burnished on, so that the grain is flattened in the parts you want in light tones, and the dark tones are supplied by the pitted areas.
Once again, it was tough to get my head around, and my first prints showed the errors I had produced. I'd over polished the nose, and didn't get the proportions right in the nose and mouth. The image I copied from was very distorted because of the fisheye, however I decided I wanted to make it look a little more realistic.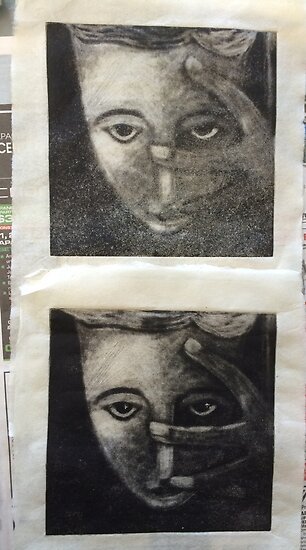 We decided that my second day would be spent changing the over-polished area. This involved using a rocker to mark the highly polished end of her nose, and redoing the burnishing.
You can see the difference in the nose and mouth in this print. Wim started working with choosing different colours, and rolling them on, once I'd gotten the plate to a decent finish.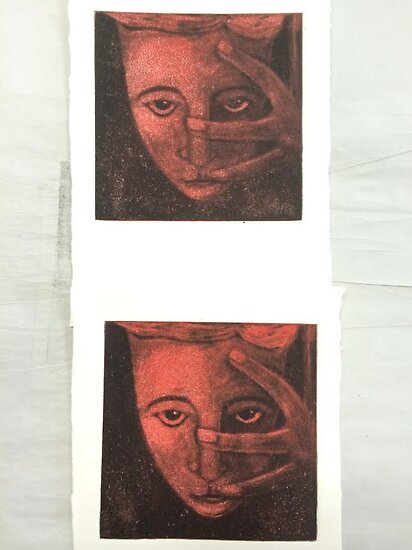 Once we'd settled on the plate, the colours began..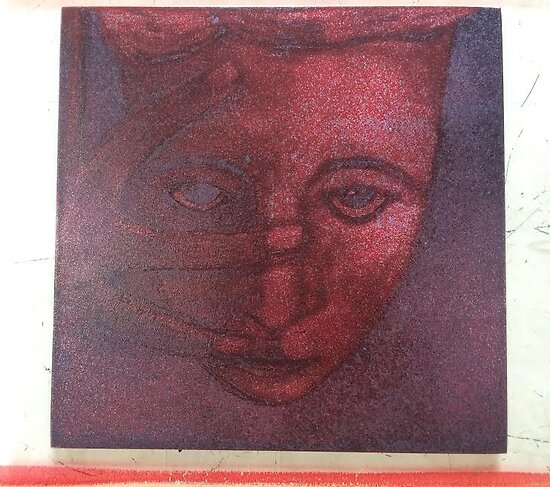 And then I made some stencils so that the roller could go on most of the image, but leave the eyes whitel
This is the plate after the roller had been run over the stencils.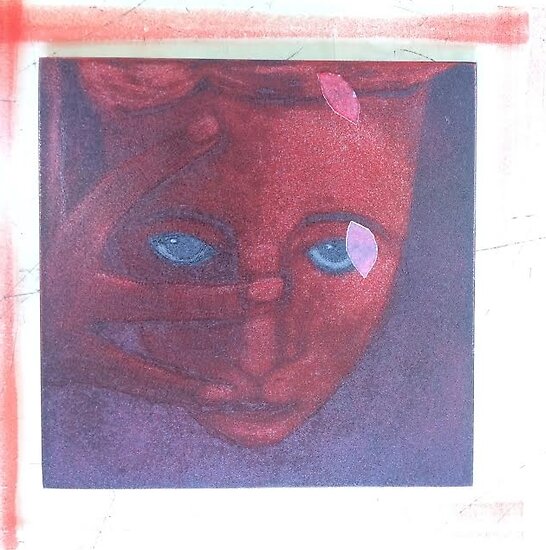 another colour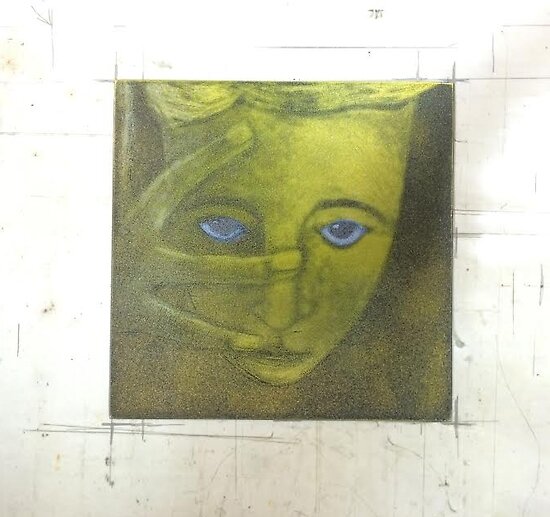 A blue one with eyes stencilled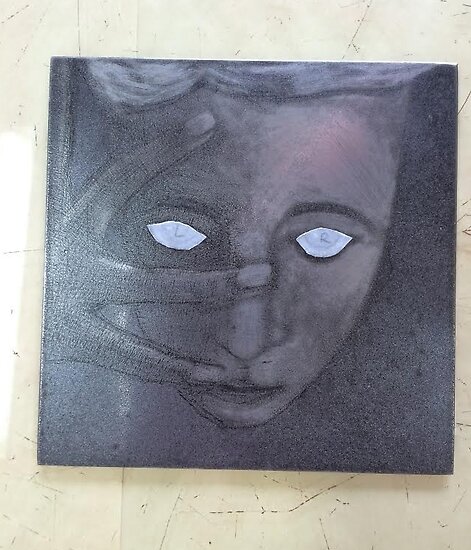 and another print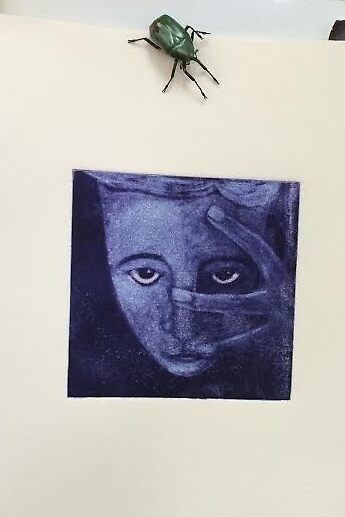 Here are some close ups of a few of the prints, and the reference image I used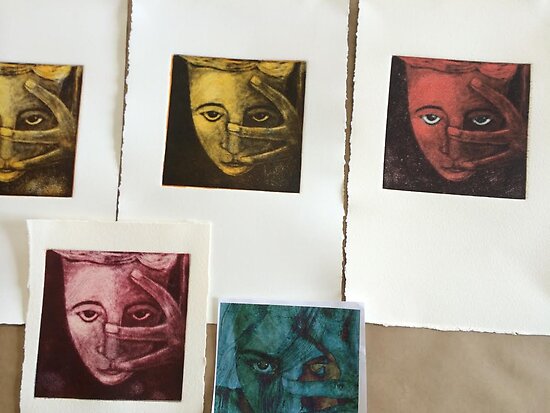 Most of the prints..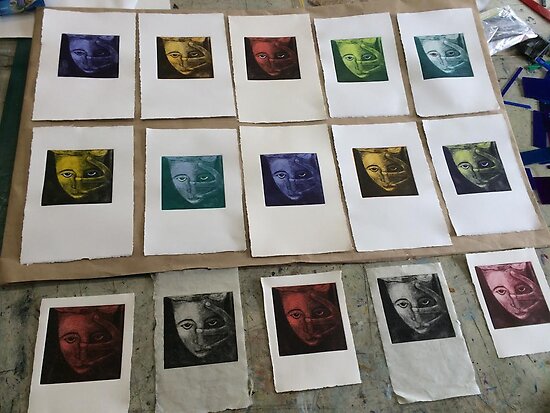 and finally, the selection of best ones.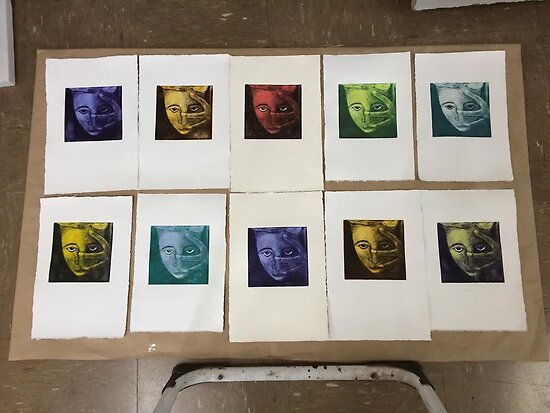 This was the most exhausting two days, but also the most exciting. Wim opened my eyes up to the options that colour can bring.
I hope you've enjoyed my etching, collagraphs, and mezzotints! The final plate is still a work in progress, but we've been to see the Fred Williams exhibition at Qld Art Gallery, and from that, I've taken my inspiration. The last plate is freestyle, with random patterns and splashes. More to come!