I am just a woman in Southwest Virginia with a Camera, I Love Photography & Spending time with my family & friends…
My name is Mechele, I have been married for 26 years to my dear husband Buster, I am a mother of two young adults,a son,Roy & daughter,Heather and two lovely Granddaughter's, Brittani & Katie,I am an amateur in photography. I'm always striving for that next, perfect shot.
I am a child of the 60's & a survivor of the 70's & 80's
I have been inspired by many artists…..but most of all God!
"To me, photography is an art of observation. It's about finding something interesting in an ordinary place… I've found it has little to do with the things you see and everything to do with the way you see them."
I am a photographaholic. I can never have enough. I always want more. I do not want to be cured…..
I can also officially say I am a published photographer since some of my photos is being printed in the "Seasons of Smyth County" Book which is due to come out here in the Fall of 2011. And currently have one photo hanging in our new hospital.
http://www.gofundme.com/5l935c
Check out my Etsy site
http://www.etsy.com/shop/DesignsByMechele
Welcome to Whispering Dreams Photography
http://www.facebook.com/WhisperingDreamsPhotogr...
My Book
http://www.blurb.com/bookstore/detail/2695608?c...
I'm very open to comments and questions on my work and most of all, comments to help me improve my techniques. If you have any suggestions, Please send them on to me,That would be great!
All my photography at Redbubble.com are my original work, copyrights reserved. Any copying or abusing is prohibited.Copying, altering, displaying or redistribution of any of these images or Writings without written permission from me,the artist, is strictly prohibited.
PLEASE NOTE: My images MAY NOT be used for any reason including a personal avatar with out my permission
SPECIAL ORDERS – If you want a larger size Work than what is available through Red Bubble Contact Me direct and we can negotiate size and costs All My Works are available in different media at special costs
Everything I submit on this site is:
© Mechele Hayton Perkins 2011
Thanks for checking out my site!
Check me out on Facebook
http://www.facebook.com/WhisperingDreamsPhotogr...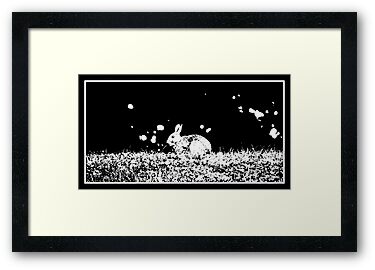 Famous Quotes:

‎"A great photograph is a full expression of what one feels about what is being photographed in the deepest sense, and is, thereby, a true expression of what one feels about life in its entirety.' Ansel Adams

No man has the right to dictate what other men should perceive, create or produce, but all should be encouraged to reveal themselves, their perceptions and emotions, and to build confidence in the creative spirit.
Ansel Adams

You don't take a photograph, you make it.
Ansel Adams

Your first 10,000 photographs are your worst. – Henri Cartier-Bresson

Beauty can be seen in all things, seeing and composing the beauty is what separates the snapshot from the photograph. – Matt Hardy

" Nothing happens when you sit at home. I always make it a point to carry a camera with me at all times…I just shoot at what interests me at that moment. – Elliott Erwitt

" Which of my photographs is my favorite? The one I'm going to take tomorrow. – Imogen Cunningham

" You've got to push yourself harder. You've got to start looking for pictures nobody else could take. You've got to take the tools you have and probe deeper. – William Albert Allard

" If I saw something in my viewfinder that looked familiar to me, I would do something to shake it up. – Garry Winogrand

"It can be a trap of the photographer to think that his or her best pictures were the ones that were hardest to get. – Timothy Allen – On editing photos

" I always thought good photos were like good jokes. If you have to explain it, it just isn't that good. – Anonymous

" Twelve significant photographs in any one year is a good crop. – Ansel Adams