A beat up Amtrak Genesis engine #59 faithfully pulls Amtrak #21 Into Dallas Texas a day after leaving Chicago. Although she needs some fresh paint, she still looks proud standing in front of the contemporary modern glass architecture at the edge of downtown Dallas.
The famous REUNION TOWER hovers over the Superliner Amtrak train coming in for watering and restock.
There were only a few minutes to run about and grab some shots during this brief watering.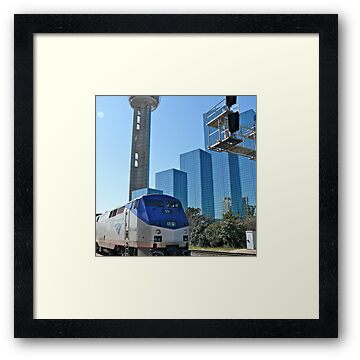 BUY ME! – Great framed! Poster! Post Card!
JPM © 2010 FEB
Leica V Lux 2
iPhoto
Dallas, Texas – USA