This is my translation of the beautiful work by Subhrajit Datta "End of the Day". Thank you so much Subhrajit for allowing me to translate such a beautiful piece. It recently received this beautiful award from Ming! Thank you sooooo much! WOW!!!

Ming Myaskovsky Fine Art Award
Excellence in Watercolor
SoJie 14, October 2011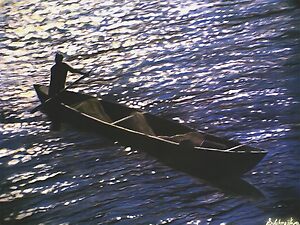 End of the day
by Subhrajit Datta
Watercolor on cold pressed watercolor paper 11 × 15 "