Martin is a self-taught artist and photographer.
"Photography and oil painting are my favourite hobbies… they provide a creative outlet for me and make for a very enjoyable pastime. It would be a dream-come-true to create art full-time in my own studio."
Click here to send Martin bubblemail
Most recent oil painting in the portfolio: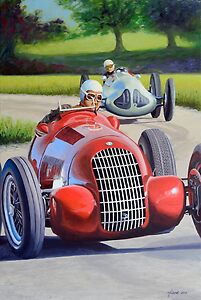 Classic Formula One, 1938 Alfa Romeo Tipo 308.
Completed 2013.
Oil on canvas.
914mm x 610mm (36″ × 24″)
Most viewed image in the portfolio: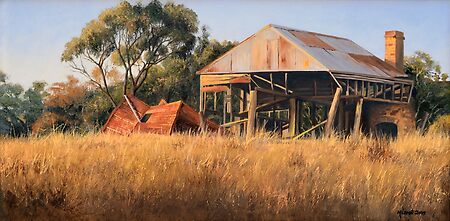 Golden Years, Kelly Road, Williamsdale, ACT, Australia.
Completed 2009.
Oil on canvas.
914mm x 457mm.
Most sold item in the portfolio:
Alfa Romeo Giulia Sprint GT.
Original T-shirt design.
.
_________________________________________
.
All images are Copyright © Martin Lomé 2011-2014. All Rights Reserved.
Copying, saving, downloading, altering, displaying or redistribution of any of these images without written permission from Martin Lomé is strictly prohibited.
.
_________________________________________