This image was featured on the RedBubble homepage on the day of the dust storm, 23 September 2009.
As at 6 June 2011 there have been 384 views of this photo. Uploaded 23 September 2009.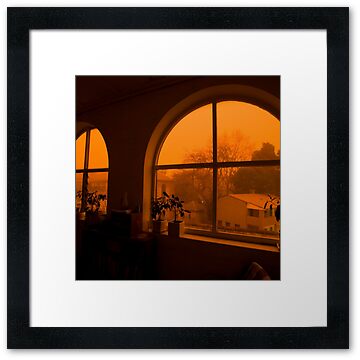 This was the view outside, Burton Street, Darlinghurst, Sydney at 6:00am, Wednesday 23 Sep 2009 when a dust storm past over.