Artist statement
My main work areas are architecture, still-life, stage, landscape and caricature, a lot of which is shot in Newcastle N.S.W.
There is so much inspiration in what Newcastle has become. A once thriving but very boring city is giving way to a hamlet of artists, musicians, circus life and visionaries.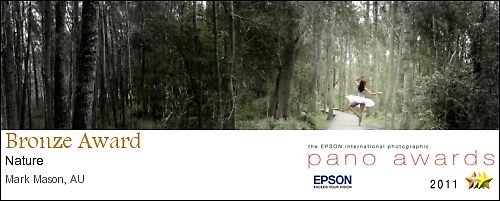 In May of 2011 my picture "Travelling" won a Bronze award in the Epson Pano Awards. It is a stitched panoramic from an EOS 400d
- Group avatar for The Art Of Intrigue Sunday, April 26, 2009 – Has since had 1850 views.

.
Blog
.

Should also mention this photo 3642 In Newcastle which is the Group Avatar for the Newcastle NSW, Lake Macquarie & Surrounding Region group. Taken the same day as The Corridor. That's two Group Avatars from the same day.

I originally trained in photography at TAFE part time a few years ago but had dropped it for video production, then animation, audio engineering and DTP. Photography always wins in the long run though through video have become involved in amateur TV and short films.

Edward Weston's work seems more to have closely defined what were to be my goals after seeing an exhibition of his work while first learning the craft.
I like to have thought that my main influence was also Edward Weston though my work and work style has been better compared to Eugene Atget. I'd actually prefer Atget since his work style was similar to what mine had been for a long time. He would walk the streets with a large bellows style camera and seemed unable to go the distance of one block without finding something to photograph. This was all in a time when the hand held camera was a reality, but not for him. I like to think I have the presence in mind to stay up to date technologically by using my cameraphone while often I get out the trays and box cameras and wildly archaic methods I still dabble in photography's farthest edge..
Rollplay is my focus now and digital prints are my medium. I'm a recent graduate from Newcastle Art School and also studied Ceramics. I'm now in 3rd year BFA at Newcastle Uni.
.

3642 in Newcastle
Group avatar for Newcastle NSW, Lake Macquarie & Surrounding Region 7th of September
2007-2009 Member of Front room gallery student and teacher committee – photographer of works.
2008 Graduate show – Front Room Gallery. Departures – Pod Space
2007 ¬- SCAIT – Sculpture and paint exhibition of Fine Arts students from Newcastle TAFE Photo=Print – Photographic exhibition of Fine Arts students from Newcastle TAFE Nude Matters – Self Portrait exhibition – Green Corridor exhibition
2006 A Week In Sienna – exhibition of Fine Arts students with printmakers from Newcastle TAFE
2005 Student exhibitions, Community Television
Member of Newcastle Arthause collective
2008 Advanced Diploma in Fine Arts at Newcastle TAFE
2007 Diploma in Fine Arts at Newcastle TAFE
2005 Certificate III in Fine Arts at Newcastle TAFE
2004 Certificate IV in Digital Arts and Multimedia at Newcastle TAFE
---
My Images Do Not Belong To The Public Domain. All images and writing are copyright © rowanmacs. All Rights Reserved. Copying, altering, displaying or redistribution of any of these images without written permission from the artist is strictly prohibited.