Photo and text © 2012 Marjolein Katsma
---
Tags for this photograph:
amsterdam, netherlands, look down, cover, lid, manhole cover, covered, metal, heavy metal, iron, cast iron, pattern, paving, red, asphalt, dutch bikes, bike lane, abstract
---
Part of three of my permanent themes: Look down!, Covered (see below), and Dutch Bikes.
Our bike lanes – especially the ones within cities – are often not only indicated by white road markings (or completely separated from the road for motorized traffic for safety), but also distinguished by the red color of the paving. Other than the road markings this does not have any legal significance, but it serves as an extra signal that this is for bicycles only. Most frequently used paving materials are red concrete paving slabs (standard 30×30cm) or red asphalt, as in this image (sometimes a much brighter red, but this is the more usual color).
Here the red asphalt (usually just a thin top coat) has been applied right over the top of a cast iron manhole cover (thus hiding any useful markings it may have, such as what it is a cover of). A bike has just passed, leaving a trace of wet spots.
Covered is about the covers that give (or deny) access to the world below our pavings, especially in our cities, and how they are placed in, or clash with, the pavement. At the very least these covers prevent us from tripping or falling into holes.
Camera: Panasonic Lumix DMC-G1
Suggested product (Click the image for more options)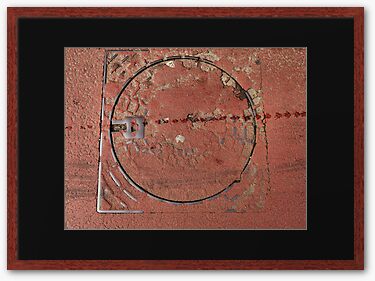 Related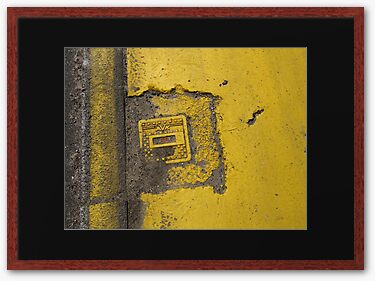 ---