Photo and text © 2010 Marjolein Katsma
---
Tags for this photograph:
harbour, grey, hole, gray, pier, harbor, amsterdam, bolt, netherlands, heavy metal, look down, houthaven, wood harbor
---
Recently I made an exploratory photo walk in and around the Houthaven (Wood harbor) in Amsterdam and had a lot of fun. (Note the photos Google maps is using here are pretty outdated, since the area is under development.)
The friendly pier (as I've come to think of it) not only had these welcoming little creatures and awesome spirals, but also a nice collection of 'heavy metal'.
Some of it, I suspect, without a present function, as this pier must have been part of the 'working' harbor before. What, for instance, is this hole for? And what is bolted to the underside of the deck of the pier? I also like the little bit of lichen that has started to grow on the deck – this part of it doesn't see much wear and tear!
Taken in Houthaven, Amsterdam, Netherlands 2010-06-26
Camera: Panasonic Lumix DMC-G1

Suggested products
Like what you see? Click on an image for more options!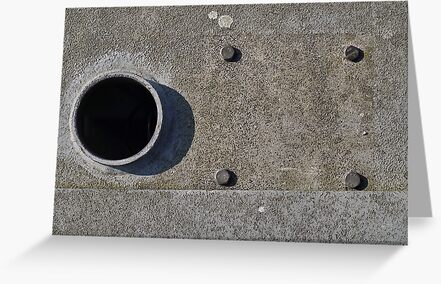 Related
---