Photo and text © 2010 Marjolein Katsma
---
Tags for this photograph:
grey, white, yellow, gray, 7, tiles, number, numbers, digits, 2, 4, amsterdam, 1, 3, playground, 5, 10, 6, netherlands, 8, 9, hopscotch, 1 to 10, look down
---
Please excuse this small intermezzo for a challenge… we'll return to the lines and bitts in a few moments ;)
A neat hopscotch layout found on a school playground I happened to cross.
More about hopscotch:
Rules vary across countries and over time, and may vary even within a country: this particular layout is quite different from the one we used to have.
(The tiles with the numbers are especially made, the others are standard-issue paving tiles – the most common ones are just grey concrete but they do come in different colors. They are exactly 30cm square, so all sorts of other things one needs to put in the pavement follow that standard size.)
Taken in Amsterdam, Netherlands 2010-07-14
Camera: Panasonic Lumix DMC-G1
Suggested products
Like what you see? Click on an image for more options!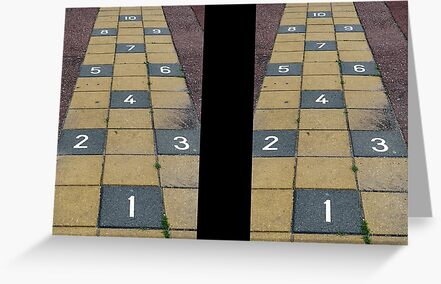 Related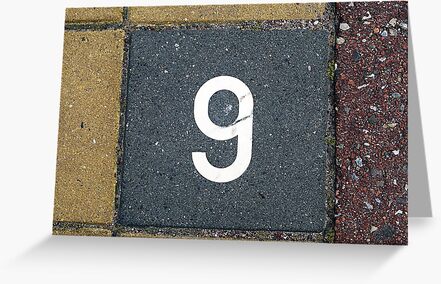 ---