Photo and text © 2010 Marjolein Katsma
---
Tags for this photograph:
abstract, breeze, duck weed, diagonal, green, blue, gouda, krimpenerwaard, netherlands, water, wind
---
A splendid day last Thursday, it felt like the first day of summer, though that hasn't officially started yet; we spent it as a hiking day in South Holland through the Krimpenerwaard, South of Gouda
Best viewed enlarged.
There was quite a bit of wind, and there's quite a bit of water in the Krimpenerwaard and quite a bit of Duck weed in the water. This is the result where the water is 'open' enough to let the wind play with its surface.
Taken in Krimpenerwaard, Netherlands 2010-06-17
Camera: Panasonic Lumix DMC-G1
Suggested products
Like what you see? Click on an image for more options!
Card version
Click on the image below to order greeting cards or postcards.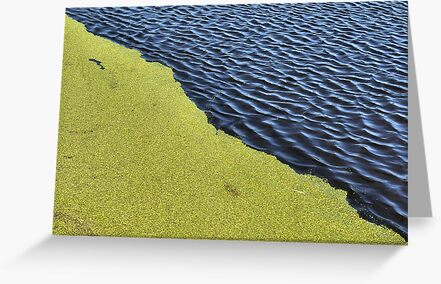 ---