Photo © 2009 Marjolein Katsma | Text © 2010 Marjolein Katsma
---
Tags for this photograph:
gold, travel, arcade, jewelry, iran, esfahan, bazar, isfahan, mbs, chāhār bāgh, chahar bagh, suq, jewelers bazar, light, ray, mystery
---
A different view of the jewelers' bazar in Esfahān (see there for the background story!). Here you can clearly see the daylight is streaming in through square openings in the roof.
Below a different view of this jewelers' bazar in Esfahān (click it to see the image page), with the accent more on the stores rather than the building itself.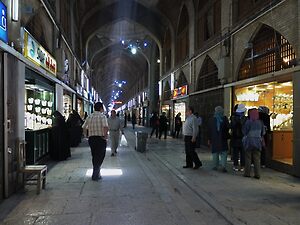 I would appreciate any information or reference anyone can give me about this bazar and its origin!
Taken in Esfahān, Iran 2009
Camera: Panasonic Lumix DMC-G1

Suggested products:
Like what you see? Click on an image for more options!
Related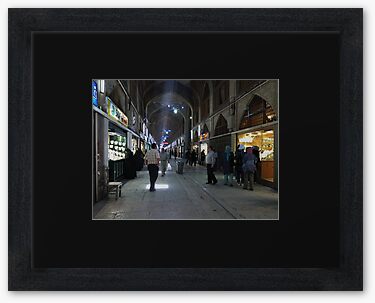 ---