Mixed medium ;, traditional oil on canvas and digital painting by Maria Szollosi aka Mariska 2010 October
Once again my dearest daughter- Terezkem emlekere
For every beauty there is an
eye somewhere to see it. For every truth there is an ear somewhere to
hear it. For every love there is a heart somewhere to receive it.
~Ivan Panin
March 2011 Juried Invitational Exhibition


Digital Art – 2nd Place
SoJie 9, March 2011

Robin King Award
for Excellence in Digital Art
SoJie 9, March 2011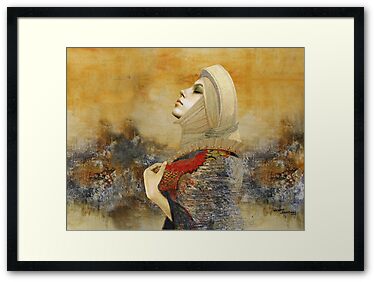 The earliest version here but I wasn't certain is this the right background…?
All Origional art work can be purchased through the artist.
—-—-—-—-—-—-—-—-—-—-—-—-—-—-—-——- Copyright notice:
All rights reserved. All images contained on these pages are © copyright protected by Mariska and any use of these images in any form without written permission will be considered an infringement of these copyrights