The inspiration comes from one of my old oil painting ;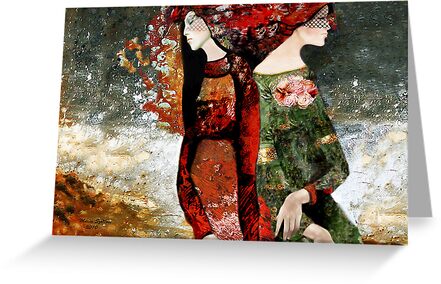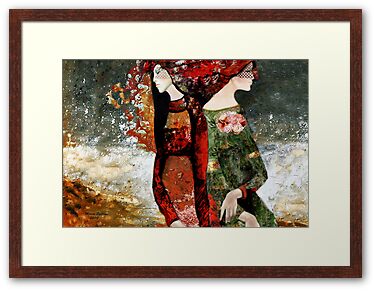 This wonderful poem, was written by the very talented
Anna-Marie Docherty Anaisnais in response to this image.
SISTERS by Anaisnais
Genetically imaged of self
Back to back
we are there for each other,
day and night,
in life and spirit
You teach me all things;
oscillate between
positive and negative,
right and wrong,
in and out,
up and down…
We may fight, disagree;
but deep down
it's because we care
on such deep level
Like it's 'me',
that wants be there
Guess what is most important,
are the moments that we share
We are sisters,
we are family,
and with love
are always there!
All Origional art work can be purchased through the artist.
—-—-—-—-—-—-—-—-—-—-—-—-—-—-—-——- Copyright notice:
All rights reserved. All images contained on these pages are © copyright protected by Maria Szollosi aka Mariska and any use of these images in any form without written permission will be considered an infringement of these copyrights