…Maria Szollosi's "My Angel / Series 02", is an elegant and visually beautiful tribute to her daughter who died in her teens. For the face, Maria used her own oil painting of her daughter. The remainder was digitally painted in an oil painting style, with Gustav Klimt-like mosaics decorating the work. A considered look at My Angel / Series 02 might give the viewer pause to think about the sometimes brevity of life on earth – our own and those dear to us."…"this words by
F.A.Moor
Digital Fine Art in oil painting style, by Maria Szollosi aka Mariska
2010/May

Join me at the Juried Invitational Exhibition…

The Hilary Morden Award
for Excellence in Digital Art
SoJie 3, May 2010
Join me at the Juried Invitational Exhibition…

Digital Art Category – 3rd Place
SoJie 3, May 2010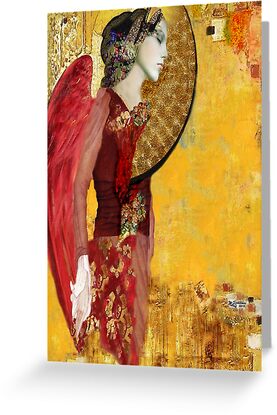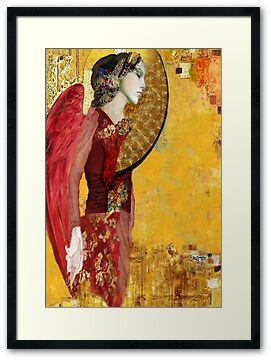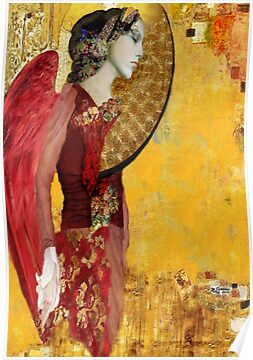 A big thank you to Liesbeth for this wonderful writing
Her beautiful poem puts words to the image.
WHERE ANGELS GATHER
by Liesbeth
When Angels hurt their wings
and they think they will
never again be able to fly..
When human beings get hurt in life
so much they think
they'd rather wanna dy..
When the inner child has lost
its way to play in a way that
all it can do is cry..
That's when Spirit takes them by the hand
and leads them to a place that matters
Where love and healing can be found
in a place where caring Angels Gather
All Origional art work can be purchased through the artist.
—-—-—-—-—-—-—-—-—-—-—-—-—-—-—-——- Copyright notice:
All rights reserved. All images contained on these pages are © copyright protected by Mariska and any use of these images in any form without written permission will be considered an infringement of these copyrights