Thank you everyone for your lovely comments !!
'5000+ views'
May / 2011 12995 views
Available as a matted print , laminated print, mounted print, canvas print framed print and card .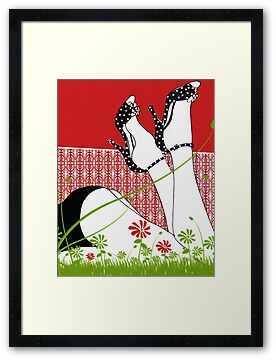 Summer And Polkadots


Patterns#2Red Hill
All Origional art work can be purchased through the artist.
—-—-—-—-—-—-—-—-—-—-—-—-—-—-—-——- Copyright notice:
All rights reserved. All images contained on these pages are © copyright protected by Mariska and any use of these images in any form without written permission will be considered an infringement of these copyrights.