This is Biggley in the conservatory greenhouse yesterday. I live in Toronto, Ontario Canada.
This conservatory was originally built in 1915 and lived at a gracious house in Forest Hill, one of our prestigious historic neighbourhoods. In 1993 the house was demolished as it was unsalvageable, and the conservatory structure was dismantled and reassembled on a new foundation at my place. I now am the keeper and gardener, maintaining its grand horticultural tradition.
<p>While Biggley lives the luxurious life of having his own greenhouse, he's still longing for Spring. This is the thread of the connection with Joni Mitchell's song, The song just came to me when I saw him there.
Featured in:
A Garden Somewhere January 2010
Spring Glorious Spring May 2010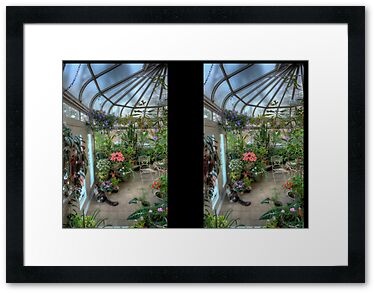 Inspiration: Furry Sings the Blues by Joni Mitchell