I couldn't find my Westie in the house..must have called his name everywhere.
Went out into the garden and Lord Muck gives me this look! Looks pretty comfy to me don't you think?
Canon PowerShot G11
Focal length 13.761
Exposure 1/800
as is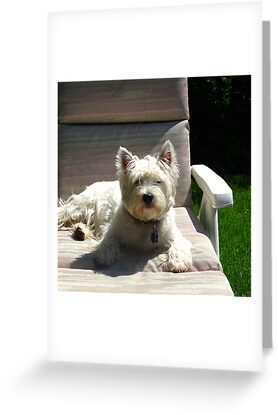 Sold to CalifPoppy!! Thanks so very much!!!