Parmi was recently in Sydney and I suggested that we visit the Queen Victorian Building.
Whilst Andrew was focusing on stair cases and stained glass windows, I found myself drawn to this young man leaning over the stairway.
Whilst he seemed to be waiting for a while, there was no tension in his body language.
I just couldn't take my eyes off those strong & masculine looking hands….lol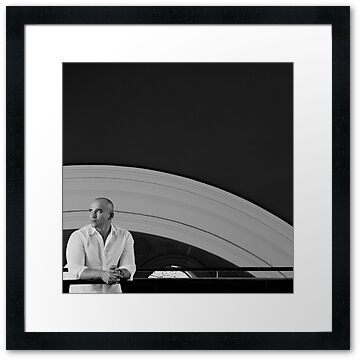 Canon EOS 50D
Canon Lens EF24-105mm f/4L IS USM
Shooting Mode Aperture-Priority AE
Tv( Shutter Speed ) 1/13
Av( Aperture Value ) 5.6
Metering Mode Evaluative Metering
ISO Speed 400
Focal Length 67.0 mm
White Balance Mode Auto
No flash
Shooting Date: 11th Sep 2010
Slightly cropped …..converted to Monochrome.
Original