Acrylic on Canson Paper 9×12
Inspired by the beauty and mystery of our celestial Moon, and the beauty of the Venetian Masks
My Mask, Moon, is not crying because she is sad. She is crying because SHE knows she is beautiful. These are tears of joy and happiness.
Game Of Love – I was listening this song as long I painted MOON. Posted it here to remind me of the joy and pleasure I had painting Her. This is why probably I made this paiting in maybe 10 hours – of course – not constant work.
I want to say a big Thank You to Helene Ruiz who invited me to participate in the Masquared Exhibition. Due to this invitation, I painted my very first human figure. I am so very greatful. Without her, I wouldn't have made this step taking my painting experience to another level.

June 2010 Juried Invitational Exhibition
*Featured in Solo Exhibition – July 4th, 2010
*Featured in Acrylic Painting – July 4th, 2010
*Featured Work in Italy and all Things Italian – May 17th, 2010
Work FEATURED in ACRYLIC PAINTING -April 30th, 2010
Work FEATURED in IMPRESSIONISM CAFE -May 4th, 2010
As of July 13th -2010, the work has been Viewed 520 Times (thanks a lot for all who viewed and Favorited Moon)
and Favorired 26 times

Work loaded on rb April 29th, 2010
Work Created April 28th -29th, 2010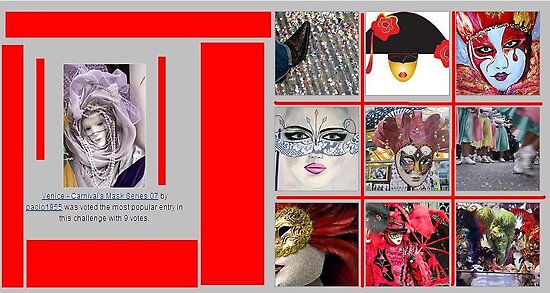 TOP Ten Winner – May 22nd, 2010Carnevale Festivals in Italy hosted by Italy and all Things Italian Group