"A camera is a tool for learning how to see without a camera" – Dorothea Lange That is how I feel about my work as a photographer. It is teaching me to see things I never saw before I started photographing them.
For the past few years I have concentrated on macro photography. It gives me great pleasure to find beauty and inspiration in the discards of our society – a derelict car, an abandoned warehouse, a rusted can, a dying tree. These overlooked items take on new life and inspire me to look for beauty where it is least expected. I do enjoy travelling and shooting the locals and their culture also.
SEE MORE OF MY WORK http://MARGFOXON.ZENFOLIO.COM
I lived for 22 years in NZ

and 22 years in Australia

and then moved to the US to live in Florida
Moved back to Sydney, Australia January 2013.
This photo was featured on the Home Page of RedBubble in Nov 2009. It also won a challenge in the Abstract Macro Urban group and was the group's avatar in May 2012

This photo won the Circles challenge for the Nikon D80 group in 12/08 and was the group avatar for Dec 08. It won the Spiral challenge for the Shapes & Patterns Group June 09.

Chosen as the Avatar for Just Lines group Nov 09

I'M A PROUD NIKON USER!!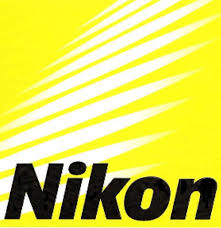 Nikon D80
Nikon D90
Nikon 18-55m
Nikon 18-200 VR
Nikon 55-300 VR
Nikon 85m (for portraits)
Nikon 60m VR macro
Nikon 105m macro
Nikon Fisheye
Tokina 12-20mm (a fabulous lens, and actually superior to the Nikon one)
SLIK Tripod
SLIK Monopod
Two small tripods for low level shooting – one at 12", one at 6" from ground level
CHOSEN AS AUG '08 AVATAR FOR RUSTY CRUSTY FALLING TO BITS GROUP…..