W & N watercolours on Arches 300gsm – 10″ × 7″
Flowers have an expression of countenance as much as men and animals. Some seem to smile; some have a sad expression; some are pensive and diffident; others again are plain, honest and upright, like the broad-faced sunflower and the hollyhock.
- Henry Ward Beecher
We've been having lots of cold and rainy days here in Gauteng (South Africa), and yesterday I felt I just HAD to brighten up the day with something smiling! Not that I don't smile during rainy weather, I love it!, but I've been posting so many blue and "wet" images, that I thought a bit of sunflower sunshine would be nice.
Sunflowers are a very important crop in South Africa (ask me, I know, what would I feed my birds if there were no Sunflowers?!)
Sunflower is a crop which, compared to other crops, performs well under drought conditions; this is probably the main reason for the crop's popularity in the marginal areas of South Africa. Unfortunately the crop is particularly sensitive to high soil temperatures during emergence and it is especially in the sandy soil of the Western Free State and the North West Province where this problem often leads to poor or erratic plant density.
In large parts of the sunflower producing areas, the soil has acidified dramatically during the last decade. Consequently, molybdenum shortages often occur and are possibly one of the greatest yield-limiting factors. The crop is very susceptible to bird damage and for this reason, it cannot be cultivated at all in some areas. On the positive side, however, the drought tolerance and low input cost of the crop are major advantages. The short growth season of the crop, which has the consequence that it can be planted over a period of at least three months, renders it extremely suitable for producers who make use of adaptable crop rotation and/or fallow systems. In any case, sunflower is a crop which only belongs in a crop rotation system.
20th January 2011 – FEATURED in Inspired Art
23rd January 2011 – FEATURED in This & That
---
From my portfolio of Flowers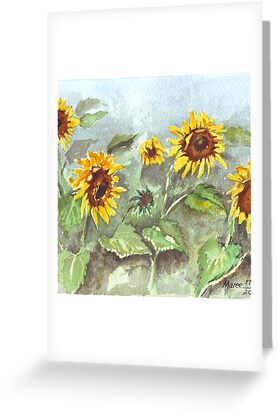 Greeting card

Mounted print

Affordable matted print – do your own framing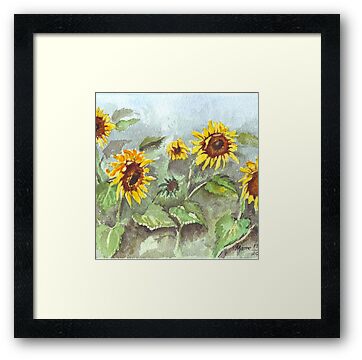 Framed print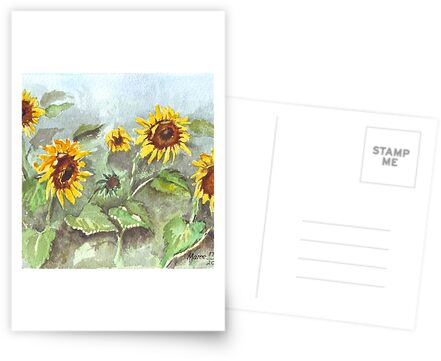 Postcard