She is not quite what you would call refined. She is not quite what you would call unrefined. She is the kind of person that keeps a Raven.
- Apologies to Mark Twain!
Welcome to my Bubble! Join me on my journey into the wonderful world of art!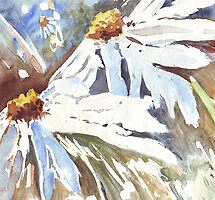 Hi, I am Maree Clarkson, artist and naturalist.
I live on an 8.5ha smallholding in Tarlton, Gauteng, South Africa, which is situated on the border of The Cradle of Humankind. I'm passionate about sketching and painting, animals, birds, nature, Moleskine note books, the beach, crystals, useless information, technology, blogging, networking, my MAC, my Landrover, positivity, gardening and discovering anything new in life.
I am a watercolour artist, taking inspiration for my art from nature and anywhere else I see fit. My inspiration is easily stimulated – a certain shape, an interesting line or shadow, a beautiful colour, the curve of a leaf as it gently sways in the wind, something somebody says or a song, a pebble as it lays half covered by sand on the beach… the beauty of nature far surpasses anything man-made, and I can only but try to represent it as I see it.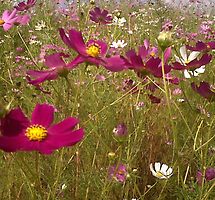 I am constantly exploring my creativity, overcoming my fears in the process, trying new things and having a great journey along the way! More often than not, artists are MUCH too serious about their art, not willing to take a chance, not willing to fail, not willing to explore. To me, art must be, above all else, a passion and fun. And to me it is important to paint EVERY DAY, sometimes doing 3 or 4 pieces a day, or else I get grumpy (possibly depressed as well), and definitely in a bad mood, not easy to live with then. The rest of the time I'm non-judgemental, I accept people as they are, like everybody until they give me reason not to and the easiest person on this earth to get along with.
"There is a fine line between dreams and reality; it's up to you to draw it!"
Have a great day and thank you for visiting my profile and remember : "Happiness is a way of travel, and not a destination!"
---
Net nog 'n paar Gedagtes vir my Afrikaanse vriende

Love nature and animals? Visit me at my Nature Journal

A blog about chickens, gardening and blissful things – Visit me at BLISSFUL CHOOKS

Uit die Pen van Hedgie – an Afrikaans Blog

If you're interested in purchasing my ORIGINAL artworks, you can contact me at Maree Clarkson or BubbleMail me right here!
---
I am a host of Afrikaans
The starting date of this group was 14 September 2010. You are welcome to join us!
---
Great post cards to send all over the world to family, friends and business associates!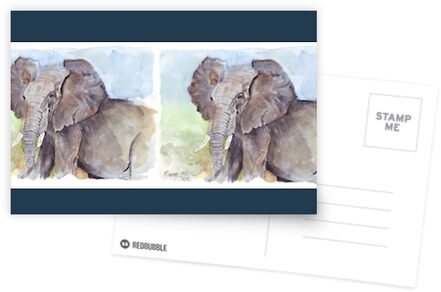 ---
Proud member of Raven Heart