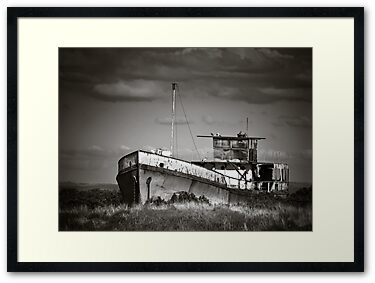 Nikon 40DX
The Edwina May owned by Willaim Maxwell Curtain, was restoring this ship here near the airport, he could not find any other suitable place to work on her.
He managed to add a 6 meter section, in the middle to make her longer, then tragically his son who helped him with building boats was killed while on board another of their boats the Darwin Princess in cyclone Tracey December 25 1974. His body was never found. Max never finished the restoration and here it lies still, in the mangroves.
Legend has it that people driving past have often thought they have seen someone on board.