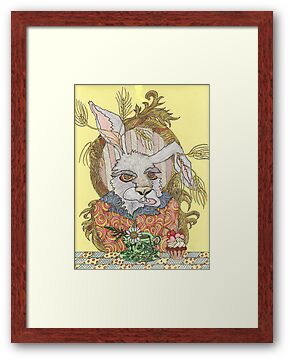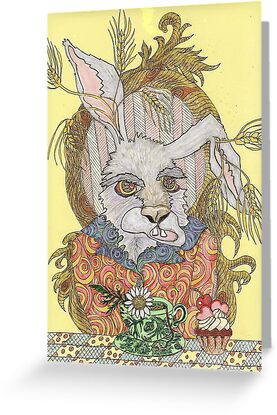 Pastel pencils & felt pens on yellow A4 card.
My version of the March Hare from Alice In Wonderland – he's been given a cup of chamomile tea to calm his nerves but he hasn't tried any yet as he thinks he's still in his straight jacket so can't move his arms.
Straw on the head was the Victorian way of representing madness which reminded me of the expression "Do you think I've got straw coming out my ears?", so that's how I've shown it.
Van Gogh also struggled with the same affliction, so the hare's jacket has swirly patterns like Van Gogh's Starry Night and I thought he should have a big OTT renaissance chair.