PLEASE VIEW IN LARGE, THANK YOU

Images of Endearment
Captions and Confessions
Welcome to the Jungle
Even-toed Angulates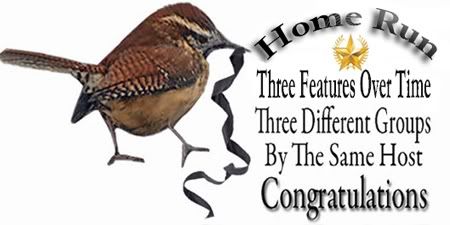 Show us your Bloopers
Featured for a Challenge
International Showase
Captured Location: Groenland, Tolwe, Limpopo Province SOUTH AFRICA
Nikon D50
RAW (12-bit)
Lens: VR 80-400mm F/4.5-5.6 D
1/1000 sec – F/5
Exposure Comp.: 0 EV
Sensitivity: ISO 280
AF Mode: AF-A
GIRAFFE – Giraffa camelopardalis (KAMEELPERD)
This is the tallest animal on earth, growing up to about 5 meters. The tallest recorded, an exceptional animal from Kenya, measured nearly six meters. The 'horns' or sub-conical ossicones are topped with black hair and look like knobs. There is sometimes a smaller 'horn' or knob, between the two 'horns'. They have stiff bristle-like manes. extending from the top of the head between the horns to the top of the shoulders. The extraordinary neck has seven elongated vertebrae, the same number as has man. Special valves in the carotid artery and jugular vein prevent flooding or evacuation of blood from the skull when the head is either lowered or raised.
Their preferred habitat is bushy or open scrubby plains with acacia trees, which is their favoured food. They are not generally associated with open plains. They will drink if water is available but this is not essential as they appear to be able to subsist on water from their food plants.
Giraffe are predominantly diurnal, but will also move and feed after dark. They rest in the hottest part of the day, sometimes with the head resting in the fork of a tree.
Social structure is not strong and bulls wander from one herd to another and leadership appears to be loose, with no apparent established hierarchy. Although they are docile, they will defend themselves stoutly against their main predator, the lion. They have been known to kill a lion by a sharp forward chop of their forelegs. Smaller predators than lion will try and take their young.
The males spar in the mating season with characteristic swinging of their necks against each other, butting with the horns and using the head as a club. This is the probable reason for the male's larger head and horns. These fights are rarely serious and little damage is done. One calf is born, rarely twins.
Food: Almost exclusively browsers, they eat a wide variety of leaves and twigs. Acacias are preferred and have proved to have a high degree of protein. They will eat newly sprouted grass and will eagerly eat mineralized soil or even gnaw on bones for the mineral content.