'N TERUG-BLIK OP PAUL KRUGER SE LEWE EN SY BETROKKENHEID TYDENS DIE ANGLO-BOERE OORLOG IN SUID AFRIKA EN DIE HUIDIGE "KRUGER NASIONALE PARK"

A MAN OF VISION – his most lasting creation – the SABIE GAME RESERVE, FORERUNNER OF THE KRUGER NATIONAL PARK!
PAUL KRUGER – PRESIDENT OF THE TRANSVAAL REPUBLIC FOR ALMOST 20 YEARS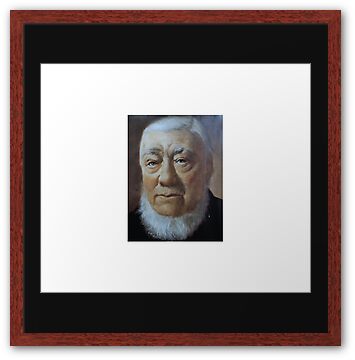 Stephanus Paulus Kruger was born at Cradock in today's Cape Province of South Africa on 10 October 1825, of Prussian ancestry.
His parents were fairly typial of that time; they owned livestock but not land and sere so forced to be continually on the move, living in wagons between temporary homes while they sought grazing.
Like other youngsters, Paul Kruger had to tend the stock from an early age and a horse and a gun became part of his everyday life.
The Kruger faily migrated with thousands of others northwards from the Caoe, crossing into the Orange Free State, trekking into Natal, then into the old Transvaal where they began to settle. At the age of 16, Paul obtained his own farm in the western Transvaal at Rustenburg and in the following year, 1842, he married.
A country largely in name but not in fibre, with ill-defined borders and populated by highly self-reliant, almost excessively independent Boers, the Transvaal was then a frontier land in which the white migrants competed for territory with the black migrants and, in the end,, gained superiority because of thier guns and their organisation.
During this time the young Paul gained a reputation for paying less attention to his livestock than to hunting for food for the profit, but he became increasingly involved in the political life of the new Republic.
In 1846 his wife and first child died of malaria. He married again a year later and sired 16 children, some of whom died in infancy. In the following years he became renowned for his bravery in conflicts with unruly tribes and , in 1858, for his skill as negotiator in assisting in a peace treaty between the Orange Free State and the legendary king Moshoeshoe (pronounced Moshwehwhe) of the Basuto people.
His political progress led him to stand for the presidency of the Transvaal in 1877 but in that year Britain bluntly annexed the Republic, whose government, the Volksraad, elected Paul Kruger to the vice-presidency.
For years he wheedled and argued with the British for the Transvaal's independence, until his government exasperatedly redeclared it a republic in 1880.
This triggered the first Anglo-Boer War, which the Boers swiftly won.
After an armistice which placed Britsh conditions on the resurrected state, Kruger became president in 1883.
Soon afterards gold was discovered on the Witwatersrand and the influence of the uitlanders (foreigners) was already seriously perturbing the Transvaal government; these two events brought things to a head. Against a background of uitlander dessatisfaction, the megalomanic entrepreneur, Cecil Rhodes, tried to topple the Republic government with the Jameson Raid in December 1895, which Kruger's forces squashed.
On 11 October 1899, the sencond Anglo-Boer War (the South African War) began – a long and bloody confrontation in which the Boers put the word "commando" in to the English language, initiated guerrilla warfare and nearly brought Britain to defeat, until overwelmed by sheer numbers and the infamous "scorched earth" and "concentration camp" policies introduced by Lord Kitchener.
Kruger did not see the end of this. By then too old to take to horseback in guerilla warfare, he was ordered by hjis government to go to Europe to seek international support. There he died in exile at Clarens on Lake Geneva on 14 July 1904.
His last sight of his beloved Transvaal as he crossed from it into Mozambique by train on the way to Lourenco marques, was of his most lasting creation – the SABIE GAME RESERVE, FORERUNNER OF THE KRUGER NATIONAL PARK!
From the book: KRUGER Portrait of a NATIONAL PARK by David Paynter withWilf Nussey

BAIE DANKIE VIR DIE EER EN VOORREG!
THANK YOU SO MUCH FOR THE HONOR !
Vroeg vanoggend het ek die epos gekry van: "Mr Baxter – Chief Officer of Sending You Good News",
met die wonderlike nuus dat iemand op Redbubble van my werk gekoop het!
Soos ek al telkemale voorheen gese het: "Vir my gaan dit nie oor die geld nie maar die verwensliking van 'n doel en 'n droom"
Om erkenning te kry vir my werk, is my droom, geld kan dit nooit koop nie!
Baie, baie dankie dat jy/sy, bygedra het tot my droom in fotografie, dit is my lewe!
SOLD 1 x

4 x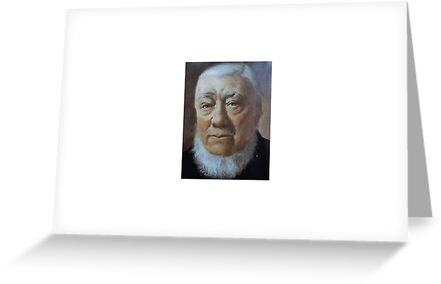 Early this morning I received an email from "Mr Baxter – Chief Officer of Sending You Good News",
with the wonderful news that a Redbubble member bought one of my works!
To me, selling art at RedBubble, is not the money, but the fact that I succeeded in bringing through the wonder and joy that I experienced when I did this capture! Thank you so much for making my dream come true, something that money can't buy!