PLEASE VIEW IN LARGE
• Comments: 199
• Favorites: 33
• Views: 4178
2014/02/04
FEATURED IN:
EXPLORE
300+ Go Long
Indigenous to East and Southern Africa
Eye Contact
The World as we see of missed it
Country Bumpkin
Wildlife if Southern Africa
Afrikaans is my mother-tongue
Wild Africa
This & That
Where on arth is this
You Big Softy
Amazing Wildlife
Dutch Showcase
Close-ups in Nature
Permanent feature page in
HIGH QUALITY IMAGES
Close-ups in Nature
Welcome to the Jungle
Gems
The Power of Photography
Animal and Wild Bird Photography
The Group
Art universe
Selftaught Photographers
Amazing Challenge entertainment
Furry Friends
International Woman's Photography
Mother natures Finest
100%Group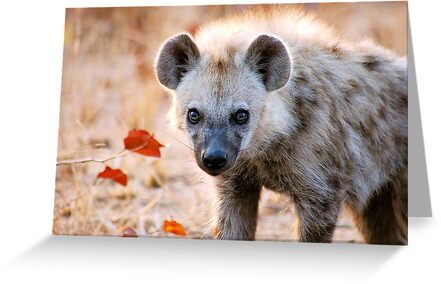 LOCATION CAPTURED: The Kruger National Park, South Africa, close to Mopani Rest Camp
SOUTH AFRICA
Nikon D50
Lens: Sigma 70-300mm DG
Focal Length: 300mm
1/400 sec – F/5.6
Spotted Hyaena – Crocuta crocuta
Spotted hyenas are creatures of the open woodland, open savannah, and semi desert.
They are predominantly scavengers but are also active and relentless hunters. Their existence depends upon a large supply of game and their disappearance in certain parts reflects the impact of man upon their environment. They are active mainly at dusk and night and occasionally by day. They sleep in self-dug or appropriated burrows, in tall grass or rock piles. They roll in mud, carrion or regurgitated food and indulge in mutual licking and grooming.
Their voice is an integral 'sound of an African night', a succession of long drawn-out whoops, beginning low on the scale and rising in cadence and up the scale, ending in a low moaning, at the gathering together for the hunt. Their other vocalizations are hysterical gaggling after successful hunt, yelling when attempting to drive of an enemy, whining, grunting and groaning.
The spotted hyaena family is a matriarchal society, in which the heavier female is the undisputed ruler of the clan. There is usually a single dominant male, which defers to the ruling matriarch. The females have external genitalia, remarkably similar to those of the males, giving rise to an age-old myth that the spotted hyaenas are hermaphrodites.
Their main enemies are lion. Unguarded young and solitary animals fall prey to lion as well as leopards and hunting dogs. The young are also vulnerable to old hyaena males and to other packs of spotted hyaena. The mutual savage hatred of the lion by the spotted hyaena is evidence of the long a bitter rivalry between the two species and the unrelenting harassment by each other at the kill. One to four, usually two, antiracial pups is born.
FOOD: PREDOMINANTLY CARRION; their main food is from lion kills, capable even of consuming the tight bone of the buffalo. As their senses are keen, they are generally the first to detect a carcass or kill. They hunt old, sick and young herbivores and in some areas adult antelope and zebra are brought down to a bite to their fetlocks and then torn to pieces while still alive. While in a pack they may drive lion and other predators from their kills. Solitary humans may be at risk from the packs at night. Sheep, donkeys, horses and goats are taken and any loose offal or anything remotely edible is consumed. Other food is any small animals, crabs, also relishing the faeces of wild dogs. They eat grass and other vegetable matter and the contents of refuse bins at rest camps. The young also eat the faeces of ungulates. Very dependant on available water for which they will travel very far.