Camera Nikon D50
Lens: Sigma 70-300mm DG
Views on 2011/12/11… 2175
Lycaon pictus – WILD DOG – WILDE HOND [ ENDANGERED SPECIES]
CAPTURED LOCATION: "KRUGER NATIONAL PARK" South Africa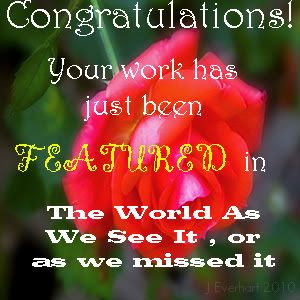 Gestation period: +/- 70 days
Young: two – sixteen, average seven
Mass: 25kg
Shoulder height: 68cm
Life expectancy: 10 – 12 years
Also known as Cape hunting dogs. These wolf-sized predators are inhabitants of savannah country. Although at home in open scrub woodland and semi-desert, they are absent from forests and deserts. Sometimes they are reoffered to as 'painted wolves' and not without reason – with their remarkable patchwork hides, varying from individual to individual and the habit of hunting in packs, they are reminiscent of the wolves of northern climes.
They are very gregarious, forming packs of up to about 15 individuals, sometime as many as 40. Packs of about 100 animals were recorded before the decline of game numbers. There is rarely any fighting within the packs and there is not much evidence of dominance by any one individual. They are generally strictly diurnal, most active in the early morning and late afternoon, but are also known to hunt on moonlight nights.
Hunting is by sight, which is preceded by considerable excitement accompanied by a loud bird-like twittering. The hunt consists of running tirelessly after the prey until it is too exhausted to continue, or is brought down by a bite to the groin and then torn to pieces. Larger prey, such as the wildebeest, is attacked while on the run. Pieces are torn off the animal and it is also disemboweled while still running.
Social concern is strong. Hungry dogs will lie around waiting for the young to eat before they do. They are generally tolerant of scavengers at their kills but have little tolerance for spotted hyaena which are generally driven off and often seriously mauled.
Vocalization takes various forms. There is the well-known, far-carrying, soft hooo-hooo repeated up to six times, which is the rallying call to the pack; growling or a deep bark in the case of alarm; the twittering at the commencement of the hunt and just prior to the kill. The young yowl when lost or whine for food and the adults whine for appeasement.
Lions and leopards very occasionally take a dog but man is their most serious enemy. Young are taken by hyenas. Cubs are born in grass-lined burrows often two females birthing together in the same burrow or nearby. From two to twelve altricial pups, usually about four, or up to as many as sixteen, are born. They are fed on pre-masticated, regurgitated food.
FOOD: Every possible warm-blooded animal up to the size of a wildebeest is taken, including the young of larger animals. They will not eat carrion, however freshly killed.