I was having fun scraping hearts into a frosted surface and taking pictures of it. The original surface was black so when I mixed it all up it looked like I'd scratched it into glass. :-) I love the grunge feel of this one. An alternative to all the sweet cards and images, something different. :-)
Number I in Series: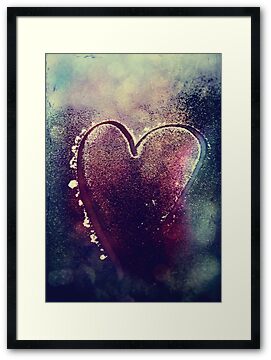 Part of my new series of images for licensing on Arcangel-Images – use this code: SYST-0125
Created with my own photographs in Photoshop, no stock used.