Looks so cute in a frame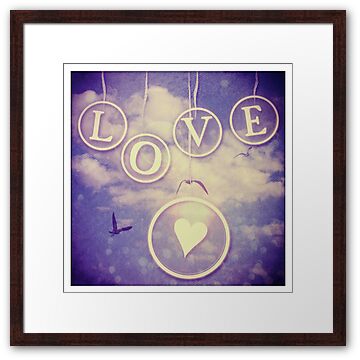 You can download the brush here (see links below, just click on the thumbnails). The brush comes in three parts because it's so large – part 2 also contains a sample PSD file with some suggestions on how to use the brush.
This was a bit of an experiment with a new brush I created. The brush consists of old fashioned typewriter keys and I wanted to see how it could/would work in an image.
I was going for the feeling of day dreaming and thinking of your love.
All my own resources – typewriter keys brush, textures, background images, bokeh.