This is a Valentine's card based on my diptych of the same name. I've resized it and added the text so it works perfectly as a card. To have a card without the text, click on the image of the diptych below.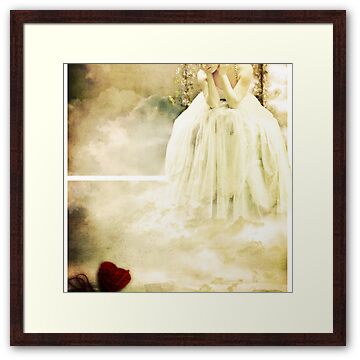 Credits
===
Model
just a princess by rammkitty-stock
Stock
heart yarn by Almasa-stock
big icky bugs by Tracie76Stock
FREE STOCK Swing by mariamurphy
floral swing Stock by AngelMoon17
Backgrounds and Textures
Backlit Cloud – Stock by yydragon
sky stock 121 by hatestock
STORM AT SEA BG STOCK V by ArwenArts
Entropy 5 by Shadowhouse
Stained 7 by Shadowhouse
Oil Painting 5 by Shadowhouse
Dark Classic Gray by Shadowhouse
Brushes and Other Resources
40 Color Filters by silentstarelly
Cloud Brushes HiRes Nr.2 of 5 by leboef
Cloud Brushes HiRes Nr.1 of 5 by leboef
Waterfalls by midnightstouch
Hair brush set by para-vine
24 Clouds brush by Mila Vasilev
Font
Carpenter
All other images/textures/stock/brushes my own.