For Lianne and Lisa who could see the images in my poem Jezebel
Before I started the manipulation I looked up Jezebel on Wikipedia and found out she had a very interesting history. Even the historians can't seem to quite agree if she was the devil incarnate or just an independent woman who stood up for what she believed.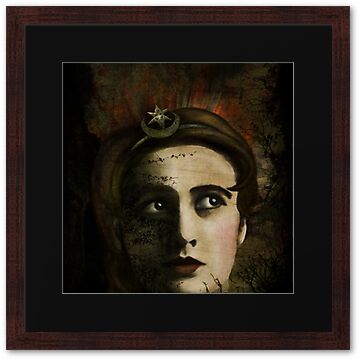 ---
I used some stock photos and textures for this:
Textures:
Rusty Scratches
Mossy Wall
Destructive News
The rest of the textures and images are mine. I also did a lot of drawing (hair and Alice band, skin colour etc) in Corel Painter plus added lots of my own textures and stock photos.
130 views, March 2010