The angel's trumpet (Brugmansia suaveolens Berchtold & J. Presl) was 'discovered' by Alexander von Humboldt and Aime Bonpland during their travels of South America in the early 1800s.


There are five species of Brugmansia, but numerous hybrids and cultivars. The one I have here, is probably a hybrid. The plants belong to the Solanaceae, or nightshade family.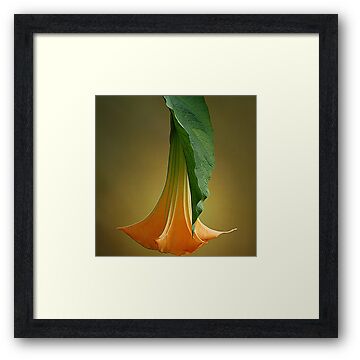 Like other members of the Solanaceae, Brugmansia contain tropane alkaloids, particularly scopolamine and L-hyoscyamine. These wonderfully exotic blooms are extremely fragrant during the evening hours.