Acrilic on canvas
Closer of "the madwoman"
Featured in The Group2, Breaking The Boundaries Group, Original Entities Group, Painters Academic Group, Feminine Intent Group and Women Painters Group.
Work selected as challenge avatar in Painters Universe.
Society often forces us to use Masks … I would like to live in a world without masks and where the truth will shine clean and pure.
Interpretation of the poem "The madman". This painting is dedicated to Khalil Gibran,
"You ask me how I became a madman. It happened thus: One day, long before many gods were born, I woke from a deep sleep and found all my masks were stolen,—the seven masks I have fashioned an worn in seven lives……" Khalil Gibran.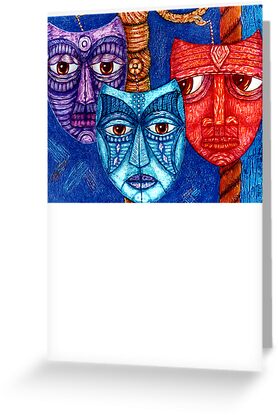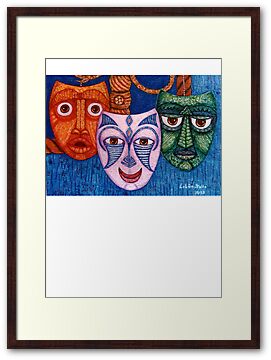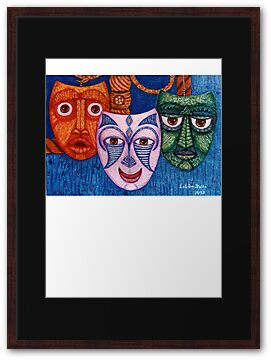 The madwoman
by Madalena Lobao-Tello