Acrylic on canvas.
Dedicated to Mother Earth.
Featured in Redbubble Homepage
- Painters Academics Pick of the Week.
- Featured in Painters Universe, Feminine Intent, Mozambique and neighbouring countries, ! Inspired Art !, Revealed, IKONesque group, Original Entities, Strandland Group, Hats and Hat Boxes group, The Group, Superbly Visual Group, Ikonesque Group, The Decorative and Tradicional Art Group, Ancient Relics Customs and Sites Group, Women Painters Group, African Art and Photography Group and VAVoom! Vibration in Art and Verse Group
- INCREDIBLE ANGEL ARTIST OF THE MONTH – New Creations of Beautiful Art and Photography Group
- Painters Universe – ARTISTS OF THE MONTH AWARD ♦ AUGUST 2011
- Art universe – PERMANENT FEATURE GALLERY: PAINTERS CORNER – November 2011
- Published in Pink Panther Magazine, issue 15
- Winner of the Challenge "Bold Color" on Women Painters Group
http://www.redbubble.com/groups/layered-with-te...
"Mother Earth – "The Empress"
El cetro del la Vida,
Sol y Luna cobijando promesas.
Guardo el secreto con sonrisa…quieta,
perdido mi vientre en la marejada de criaturas.
Reino sobre la carne…del Espíritu engendrado.
Y las espirales de lo Eterno me guardan del Miedo.
Sol contenido en lo que espera…el Alma paciente."
Rosa Cobos
"The Great Goddess is not just a deity: the unification of the multiplicity, is the unity born of the visible and the transcendent. His is the voice of the female body and the earth itself, seen in the mountains, in the field and changing seas, the rocks of the earth are his bones and twisting her hair grass. "
Humans is more and more put the Earth in danger.
The concept of Mother Earth or Mother Nature has its roots in the vast majority of indigenous peoples worldwide. The title of "mother" is intended to connote a relationship of respect and recognition of our origin.
Mother Earth is the source of life of all that exists, including humans. In the indigenous view of nature is not an inert object, a resource, but our home with what human beings are related.
Hence the different practices of thanks to Mother Earth, indigenous peoples tend to create a sibling relationship with the birds, mountains, rivers, wind and all those around us.
Mother Earth is wise, is alive and sacred. The villages are part of it and must live in harmony with it.
The Earth is a system that links the physical, chemical, biological and human interdependently. Life is part and parcel of this system.
Mother Earth, our only home, is under pressure. Every time we demanded more without any justification, and is accusing the pressure. Now we start to see the consequences of failing to protect our investment.
Serie "Doors and windows of the soul.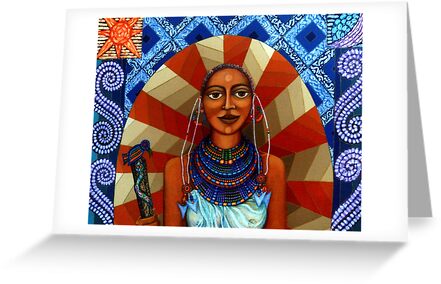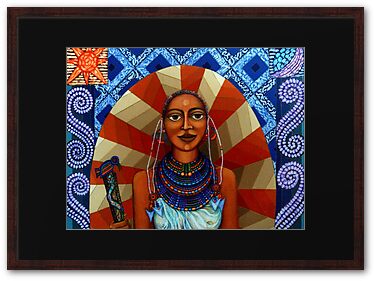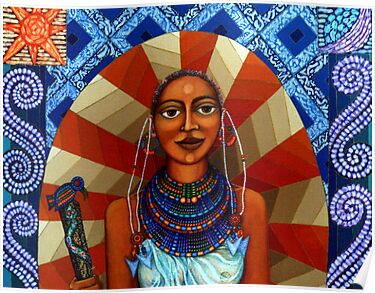 Mother Earth
by Madalena Lobao-Tello