Acrilic on canvas.
Featured in Pink Panther, Peace, Love and Tranquility, Art Inspired By Written Words group, The Comfy Chair!!!, Shameless Self Promotion Group, The Group, "Obsessed with Frida Kahlo" Group, Cards: Best of your Best Group and Everyday Women Group
- Painters Universe – ARTISTS OF THE MONTH AWARD April 2011
- Top 10 in a Challenge – Artistic Feminine Drawings and Paintings.
♥ Artists Universe ♥ – nominated artist to THE MONTH AWARD DECEMBER 2012
- Top Ten in 2 Women Portraits challenge in Women Painters group
This painting is my homage to Frida Kahlo, my favorite woman artist.
Mexican painter known as Frida Kahlo, was born under the name of Magdalena Carmen Frida Kahlo Calderon, a July 6, 1907 in Coayacán, Mexico.
Frida once said: "I suffered two grave accidents in my life …. One in which a streetcar knocked me down and the other was Diego. " The streetcar accident left her physically disabled and emotionally crippled Rivera.
During her lifetime, Frida created some 200 paintings, drawings and sketches related to the experiences of his life, physical and emotional pain and her turbulent relationship with Diego. She produced 143 paintings, 55 of which are self-portraits. When asked why she painted so many self-portraits, Frida replied: "Because I am so often alone, because I am the person I know best. "
Now she is gone, but his legacy will live forever …
---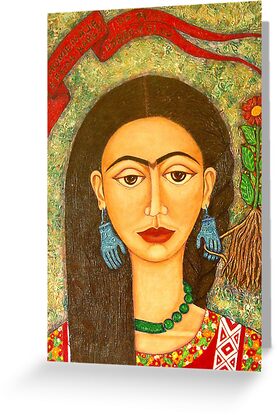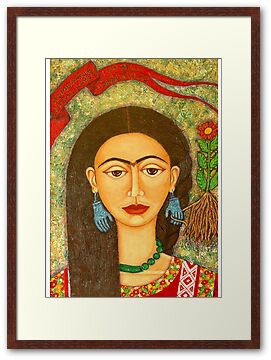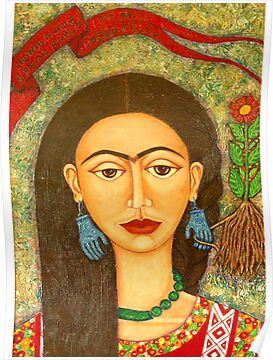 Frida, queen of hearts
by Madalena Lobao-Tello