A flower that can last all year round; who wouldn't want that? I started thinking this might make a nice card…
Taken with an Olympus FE-220; March 10, 2008
views: 621
favs: 8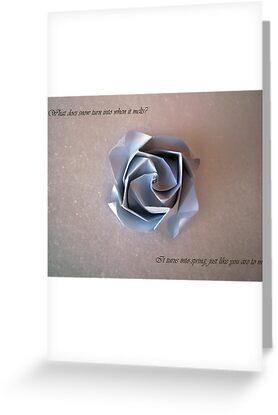 Featured on the homepage and:
THE 500 TO 5000 VIEWINGS GROUP
Colour Me Nothing
Simply White
SHAPES & PATTERNS
.
VISIT MY WEBSITE:
Mui-Ling Teh – Art and Words from the Heart


.
FOLLOW ME ON:
.
Copyright notice:
© Mui-Ling Teh. All rights reserved.
MY IMAGES MAY NOT BE USED OR PUBLISHED ANYWHERE ELSE WITHOUT MY PERMISSION.
My art and writing do not belong to the public domain. Materials may not be reproduced, uploaded, stored in a retrieval system or transmitted, copied, edited or published in any form or by any means without my permission. Any site using my images against my conditions have not sought proper permission and should be reported or brought to my attention immediately.
.