Gaia is our only home, and the key to her future lies in our hands. If we sustain her well, we can keep her doors open to reveal her beauty, and invite the neighboring sunlight to accompany us.
Key modeled in FormZ. Everything else are photos put together in PhotoShop.
views: 1135 as of Jan. 20, 2011
This work has been featured in:
Current Issues
Colour Me a Rainbow
Alphabet Soup
This is Relevant
4 Winners Only
ABSTRACT SURREAL ART
Inspired By LIFE
Artists Universe
The Group
Breaking The Boundaries
Weekly Theme Challenges
Beautiful Blends
#1 Favorites
Many thank; this was my first upload on RB :)
Also available on various items at Zazzle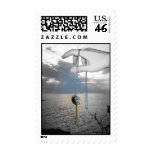 .
VISIT MY WEBSITE:
Mui-Ling Teh – Art and Words from the Heart


.
FOLLOW ME ON:
.
Copyright notice:
© Mui-Ling Teh. All rights reserved.
MY IMAGES MAY NOT BE USED OR PUBLISHED ANYWHERE ELSE WITHOUT MY PERMISSION.
My art and writing do not belong to the public domain. Materials may not be reproduced, uploaded, stored in a retrieval system or transmitted, copied, edited or published in any form or by any means without my permission. Any site using my images against my conditions have not sought proper permission and should be reported or brought to my attention immediately.
.