.
I currently have bulks of postcards on hand of this image among various others that I can sell cheaper to customers within the Greater Toronto Area. Learn more here
.
Crane folded from a 3×3mm piece of paper as presented in Born from the Cell.
.
See my folding process here :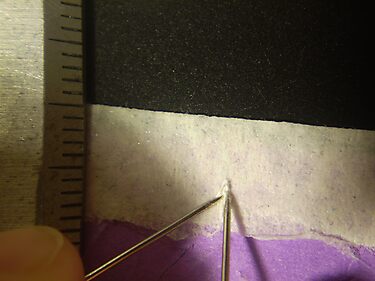 .
Taken with an Olympus FE-340 on super macro setting with natural light on January 28 2010.
I have also put this up on sale at Zazzle ; there products are customizable so customers can crop the image to focus on the crane more if they wish.
.
1099 views as of March 5, 2010.
Featured in:
The Woman Photographer
Numbers One to a Trillion
Fold With Love – 1000 paper cranes
Art in Math
The power of simplicity
.
VISIT MY WEBSITE:
Mui-Ling Teh – Art and Words from the Heart


.
FOLLOW ME ON:
.
Copyright notice:
© Mui-Ling Teh. All rights reserved.
MY IMAGES MAY NOT BE USED OR PUBLISHED ANYWHERE ELSE WITHOUT MY PERMISSION.
My art and writing do not belong to the public domain. Materials may not be reproduced, uploaded, stored in a retrieval system or transmitted, copied, edited or published in any form or by any means without my permission. Any site using my images against my conditions have not sought proper permission and should be reported or brought to my attention immediately.
.