Wishing I could afford to give you the world
My gratitude is bigger than money can unfurl
views: 559 as of Sept. 24 2010
I thought this image would be nice in my origami calendar, but since Thanksgiving occur in different months in Canada and the U.S. I didn't include it (and there are countries that don't even celebrate it). However I am willing to swap an image to suit personal preferences or make customized calendars.
The turkey (which is really my origami chicken with my peacock tail), along with the pumpkin (like the one in A Little Spell) were folded from 15×15mm pieces of papers. The basket was folded from a 3×3cm piece of paper (I have folded one from a 15×15mm piece before but it would have been too small for this concept).
Taken with an Olympus FE-340 on Oct 25, 2009.
.
For a better idea of scale:
I found the instructions for the chicken online; courtesy of Gerwin Sturm. Check out his stuff at: http://www.scarygami.net/
He provides instructions for designs he came up with himself and they are pretty cool. He's also selling a book!
.
This work has been featured in:
Holidays and Special Occasions
CHALLENGE WINNERS VAULT
1st place in:
Happy Thanksgiving
.
Also available on various products at my Zazzle store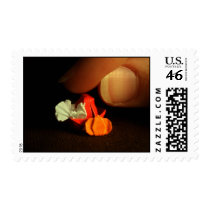 .
VISIT MY WEBSITE:
Mui-Ling Teh – Art and Words from the Heart


.
FOLLOW ME ON:
.
Copyright notice:
© Mui-Ling Teh. All rights reserved.
MY IMAGES MAY NOT BE USED OR PUBLISHED ANYWHERE ELSE WITHOUT MY PERMISSION.
My art and writing do not belong to the public domain. Materials may not be reproduced, uploaded, stored in a retrieval system or transmitted, copied, edited or published in any form or by any means without my permission. Any site using my images against my conditions have not sought proper permission and should be reported or brought to my attention immediately.
.