Here is a treat, or should I say a trick
Cast by a spell with a wave of a stick?
Time for some magic. First, shrink the cat and the pumpkin!
(Both are folded from 15×15mm pieces of paper)
Taken with an Olympus FE-340 today (October 13,2009) on the super macro setting (hence the blurriness of my hand)
My fingernail is a piece of masking tape :P
For a better idea of scale

Featured in:
Art for Sale
.
See this image on my zazzle products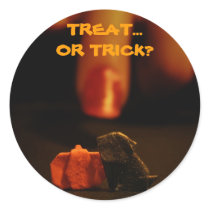 .
VISIT MY WEBSITE:
Mui-Ling Teh – Art and Words from the Heart


.
FOLLOW ME ON:
.
Copyright notice:
© Mui-Ling Teh. All rights reserved.
MY IMAGES MAY NOT BE USED OR PUBLISHED ANYWHERE ELSE WITHOUT MY PERMISSION.
My art and writing do not belong to the public domain. Materials may not be reproduced, uploaded, stored in a retrieval system or transmitted, copied, edited or published in any form or by any means without my permission. Any site using my images against my conditions have not sought proper permission and should be reported or brought to my attention immediately.
.