To see my entire origami collection, see here. I'd be more than happy to switch images around to suit personal preferences or create new customized calendars.
Current images featured:
Cover: Every Little Peace
January: Born from the Hand
February: Red String of Fate
March: Nessie's Lair
April: Born from the Cell
May: Little White Peacock in a Field of Color
June: Sailing Along The Lifeline
July: Surprise!
August: 3cm Family Swim
September: Born from Fingers
October: A Little Spell
November:Fly
December: Arctic Playground
I've bought this calendar once myself. Note, however, that I have switched up some images since:
I haven't bought another calendar so I don't know if the printing will look different now, but I've liked the new cards better so hopefully that means the calendars look better now too.
.

Thank you to all who have helped me raise funds for Japan earthquake tsunami relief efforts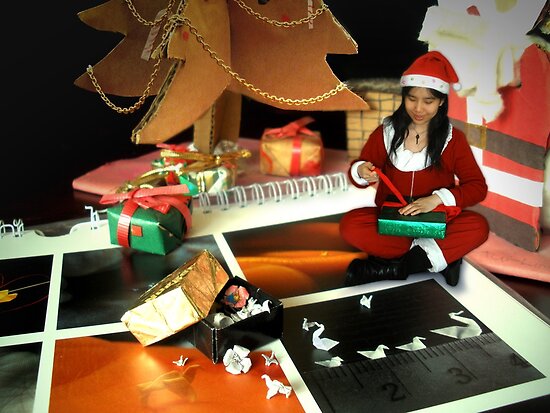 .
VISIT MY WEBSITE:
Mui-Ling Teh – Art and Words from the Heart


.
FOLLOW ME ON:
.
Copyright notice:
© Mui-Ling Teh. All rights reserved.
MY IMAGES MAY NOT BE USED OR PUBLISHED ANYWHERE ELSE WITHOUT MY PERMISSION.
My art and writing do not belong to the public domain. Materials may not be reproduced, uploaded, stored in a retrieval system or transmitted, copied, edited or published in any form or by any means without my permission. Any site using my images against my conditions have not sought proper permission and should be reported or brought to my attention immediately.
.