The Hornby Lighthouse at South Head, Sydney Australia
Two shipwrecks led to public opinion in Sydney demanding that a lighthouse be erected so that the entrance to Jacksons Bay could be exactly defined.
The first was the Dunbar of 1,334 tonnes in August 1857. It arrived at Sydney Heads on a gale ridden night. A pilot from the Watsons Bay Pilot station would have been unable to get out through the heads to guide the ship in, so the captain decided to seek shelter but got caught between The Gap and Outer South Head.
Two months later in October 1857 another wreck occurred, this time off North Head. It was the Catherine Adamson, a clipper ship of 895 tonnes with the loss of twenty-one lives including the pilot who was guiding the ship in.
The entrance to Jackson's Bay, four-fifths of a nautical mile wide, seemly a good broad entrance, however as the two ships above had found, it was fraught with danger.
After these disasters a small lighthouse was erected at a low elevation on the extreme point of Inner South Head in 1858 amidst gun pits dug out by hard labour. Seventy years after the arrival of the First Fleet it was the third lighthouse to be built, after Macquarie and Nobbys Head, within what is now the current boundaries of New South Wales.
The light was opened by Sir William Denison, Governor of New South Wales, in 1858. It was named after the family of Governor Dennison's wife, whose father became Admiral Sir Phipps Hornby, Commander in Chief of the British Pacific Fleet in the 1860s.
Taken by Canon 5D MK II, 17-40mm
316 views as per 11/5/2012
Featured in:
- Canon DSLR
- Wide Angle Photography
- JUST FUN
- Colour and light
- Where on Earth is This?
- Nature And Man
- Tell It Like It Is
- RedBubble Featured Photography
- HIGH QUALITY IMAGES
- Stunning Scenery 'Favorites'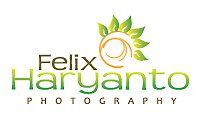 ---
Few minutes before this: